Hummus is a fantastic, delicious, nutritious snack at any time of the day. Making your own is super easy and if you get in the habit can become a quick and easy part of a weekly routine. Here I will feature not one but FOUR mouthwatering recipes to tempt you!
Avoiding sugary snacks, or those that will have a big impact on your blood sugar levels, may sometimes seem tricky; but to keep us functioning with tip-top energy throughout the day, we should be aiming to eat every 2-3 hours (and not in-between either), so finding some healthy snacks is a must. Every snack should, ideally, feature a good source of healthy fats and protein which, in turn, will slow down absorption of sugars and prevent blood sugar spikes that can make us feel crabby.
So what is so great about hummus? Well if you haven't tried it (where have you been?!), for a start, it's really tasty. Hummus is something that even health sceptics cannot resist. Buying tubs in the supermarket can prove expensive and lacking in some of the nutritional benefits as they don't use the best of ingredients and may include unnecessary additives and preservatives. And your own is SO much tastier!
Hummus can be fun for kids to eat with various colourful veg sticks to dip in and can even be a great activity for them to help make (WITH supervision!) as it's so simple and speedy. It's also easy to sneak in some extra vegetables that your kids (or "big kids") might usually resist.
Plus, in terms of nutritional value, hummus is awesome because it is a complete source of protein, offering all the essential amino acids the body needs, and from plant sources too. If you're interested, Greatist.com have done a great article on this here, and here's one from Livestrong too.
I've been making my own hummus for many years and, from my experience, the best thing to do is to use a recipe for a basic idea, but, as every set of ingredients will vary, be prepared to make little adjustments to suit your own preferences for taste and texture. After making your own a few times, you will get used to adding a little more oil if the mix seems too thick and dry, or water if it's just too thick, a little extra lemon juice or garlic if it's missing some zing, or another pinch of salt if it tastes a bit bland. Be brave, add little bits at a time and you'll see that a bit of trial and error can help you create a dip that is absolutely perfect just for you.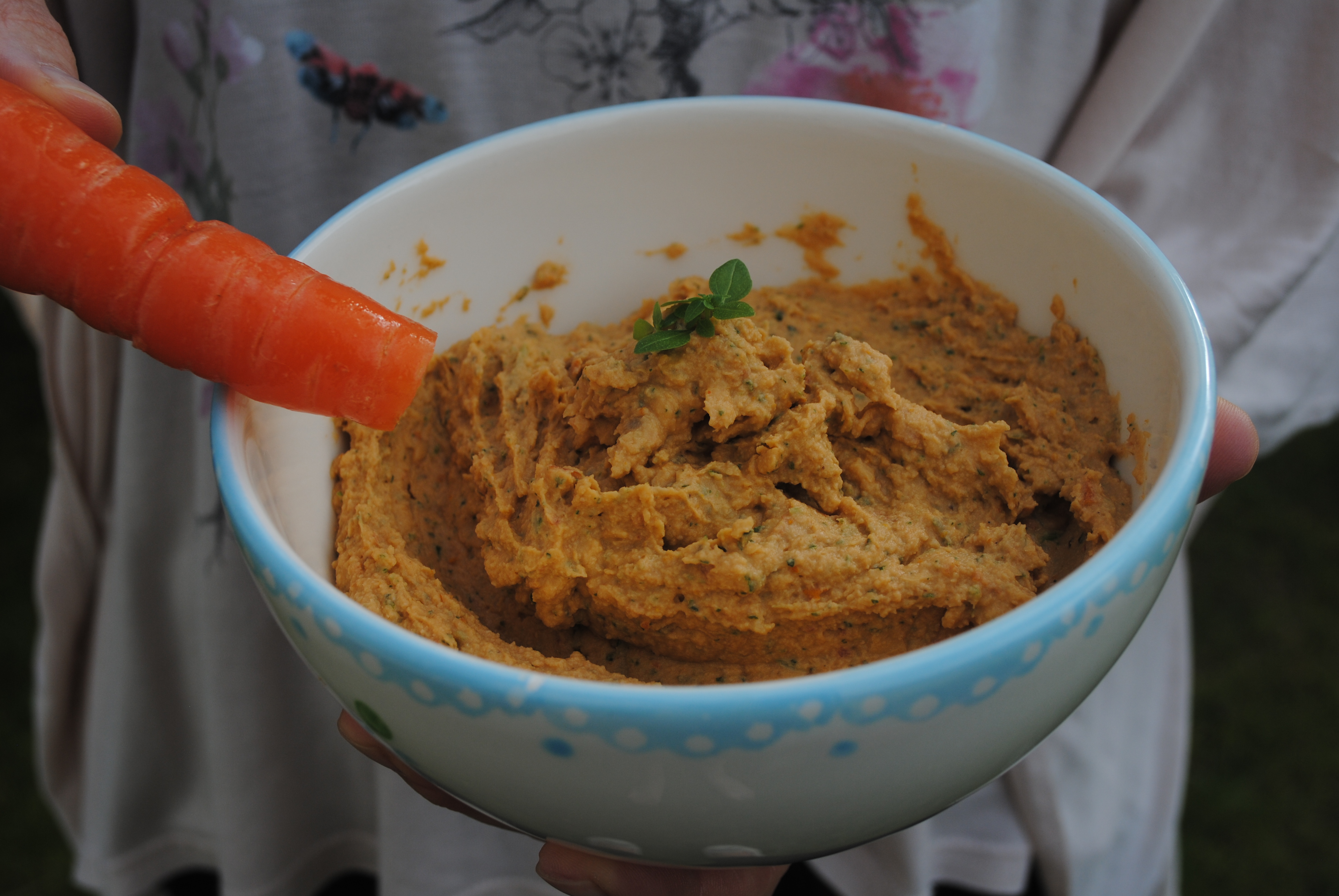 A quick note on the pulses: if you can, cook your own from dried organic beans or chickpeas. You will need to soak them in water overnight then boil for a few hours until tender but they are much nicer done this way. Do a big batch and freeze in smaller portions ready to take out and use each week in your hummus or other recipes.
So if you think you've seen it all before, don't be so sure. Below I offer you a classic hummus recipe, but also a few more unusual ones for the more adventurous amongst you. They are truly delicious. So why not give one, or more, a go and if you're like me you might find yourself making up a batch every weekend to sit in the fridge as your go-to snack all week. Enjoy with raw, organic vegetable sticks, oat cakes or even try making your own crackers!
The instructions are the same for the first three recipes; place all ingredients in the food processor and blend until smooth, scraping down the sides a few times in between pulses. Then taste and make adjustments to suit you.
Classic hummus:
2 cups cooked chickpeas, or a 400g tin drained and rinsed well
1 clove garlic, crushed
2 tbsp lemon juice
1/4 cup tahini (sesame seed paste – stir well before use)
2 tbsp extra virgin olive oil
1/4 tsp fine grain sea salt or himalayan salt – or to taste
Sundried tomato hummus:
400g can flageolet beans
1 clove garlic, crushed
2 tbsp lemon juice
1 tbsp tahini (sesame seed paste)
1 tbsp extra virgin olive oil
1/4 cup fresh coriander, roughly chopped
1 tbsp water
1/2 cup sundried tomatoes in oil, drained
salt and pepper to taste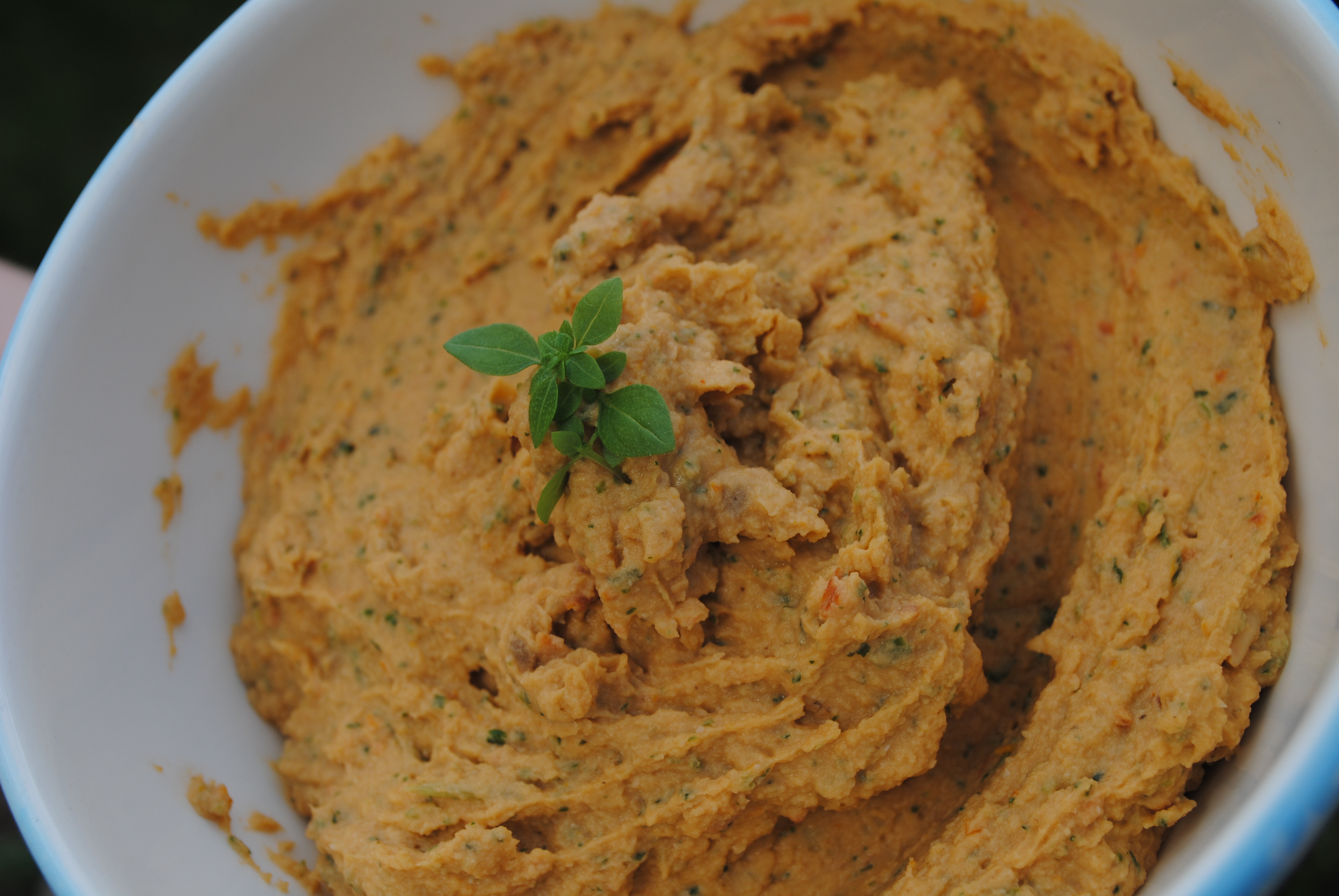 Spicy butter bean basil hummus:
400g can butter beans, drained and rinsed
1 clove garlic, crushed
1 tbsp lemon juice
1 tbsp tahini
3 tbsp extra virgin olive oil
4 pieces of jalapeno pepper
1 tbsp sundried tomato paste
1 handful fresh basil, roughly chopped
1/3 cup sundried tomatoes in oil, drained
1 tbsp water
salt and pepper to taste
And finally a particularly special one:
Beetroot hummus:
Ingredients:
500g raw beetroot
2 cups cooked chickpeas or 1 tin, drained and rinsed
2 cups cooked borlotti beans or 1 tin, drained and rinsed
100g walnuts
2 tbsp tahini
juice of 2 lemons
2 tbsp extra virgin olive oil
1 tbsp ground cumin
salt and pepper to taste
Method:
1. Wash the beetroot but leave the skin on and trim the stalks to about 1 inch. Add to a large pan of boiling water and leave with the lid on for 30-45 minutes, depending on their size.
2. Once cooked, drain and set aside. You want the beetroot to be tender and when it is ready, a skewer should go through without too much resistance.
3. While the beetroot cools, add all the remaining ingredients except the walnuts to a blender.
4. Roast the walnuts in a dry pan over a high heat for 2-3 minutes. Keep them moving and don't leave them unattended or they'll burn. This will release their flavour and aroma. Add to the other ingredients but save a few to sprinkle over the top of the finished dish.
5. Once the beetroot is cooled enough to handle, do so with rubber gloves on so you don't stain your hands! The skin and stalks should come off really easily. Chop up the flesh roughly and add to the rest of the ingredients in the blender.
6. Blend well, scraping down the sides with a spatula a few times in between pulses. Add extra oil or a small dash of water to thin out the consistency if needed.
7. Top with the saved walnuts and a sprinkling of cumin seeds.