I love houmous! It's so easy to make, nutritious and versatile. It can add a great protein component to a light meal or a lovely balanced snack. This version even uses up an ingredient that might otherwise go to waste: carrot tops.
The carrot tops add a real earthy flavour that complements the classic houmous ingredients very well. They provide fibre and a range of vitamins and minerals meaning this is a great way of stopping them from ending up in your bin.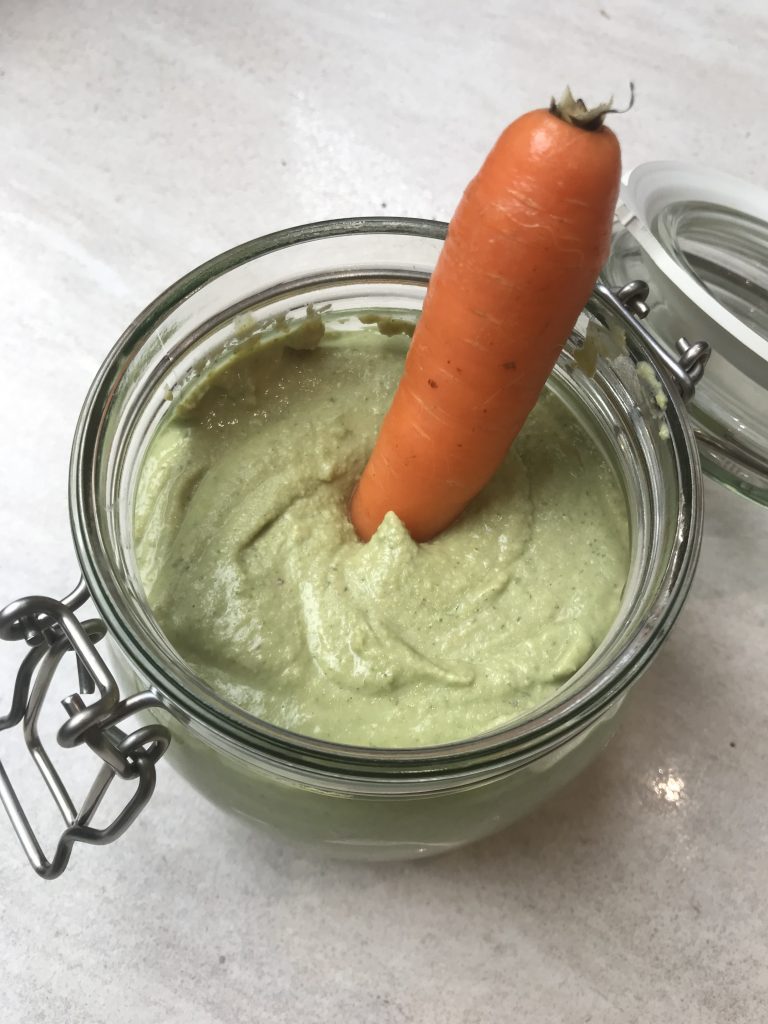 INGREDIENTS
1 tin haricot beans
Leaves taken off stalks of carrot tops (about a cup full)
1-2 tbsp extra virgin olive oil
2-3 tbsp water
Juice half lemon
1 clove garlic, roughly chopped
1-2 tbsp tahini
Pinch of sea salt
METHOD
Place all ingredients in your blender/food processor. Start with the lower range of ingredient amounts and add more if necessary. Blend until smooth. Scrape down the sides once or twice if required. Taste and adjust seasoning to taste.