In this round of Guess the veg, I'm focusing on the greatness of eating with the seasons. Find out the answer to round 1, some ideas for using it and have a go at identifying this next mystery vegetable!
Before we get on to the results of round 1, here is the new mystery veg for you to identify. As you might be starting to notice, I have a real fancy for colourful vegetables! Colour often signifies an abundance of health promoting vitamins and minerals, as well as yummy flavours.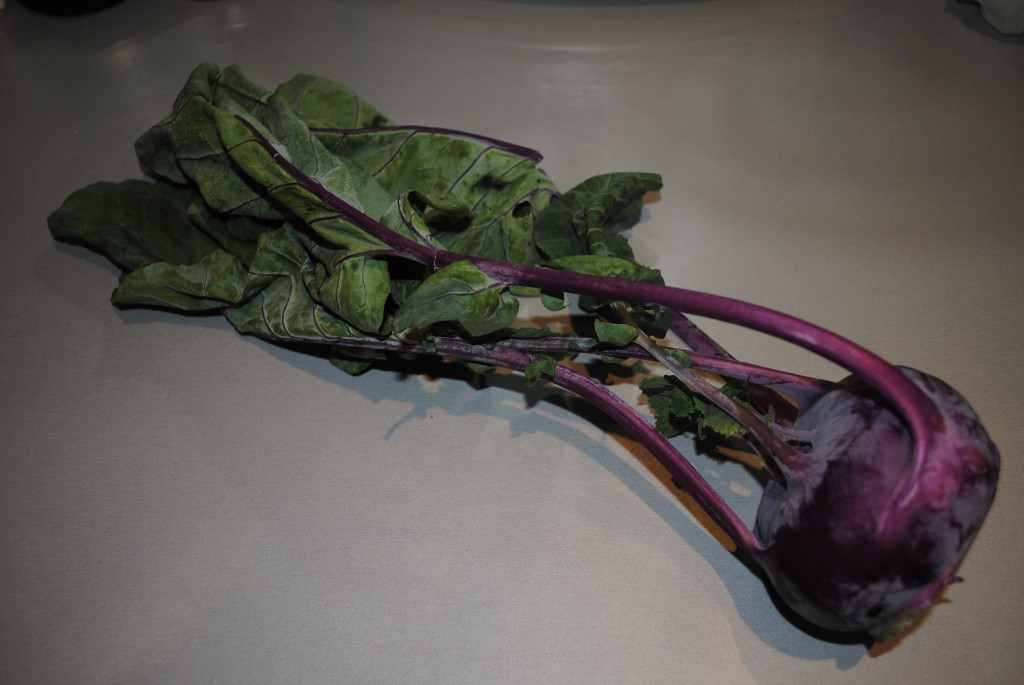 This vegetable is in season in December-January in the UK but also has a season in the summer.
It's a really good idea to eat in season. It is one of the best ways to ensure you eat fresh produce when it tastes its absolute best, is the best for your nutritionally and is more likely to have come from a local source.
Luckily there are several websites that can easily tell you which veg and fruit to choose at each time of year. I especially like the easy to read visual wheel on eatseasonably.1
So if you think you can name this slightly unusual veg, simply comment below, tweet me or, best of all, take a photo of a meal you've created featuring the veg and tag me @veggiepowers on instagram.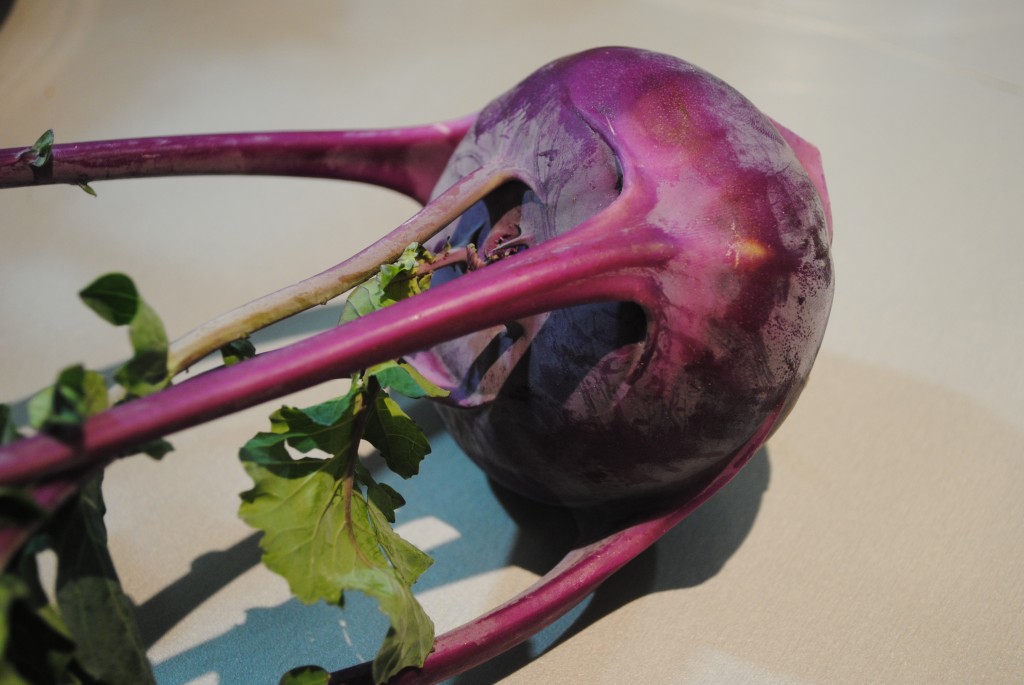 So…the results of round 1. I'm pleased to say that everyone who posted their ideas was close to the exact correct answer.
This bright yellow stunner is a variety of summer squash called a pattypan squash. It is small, round and with scalloped edges.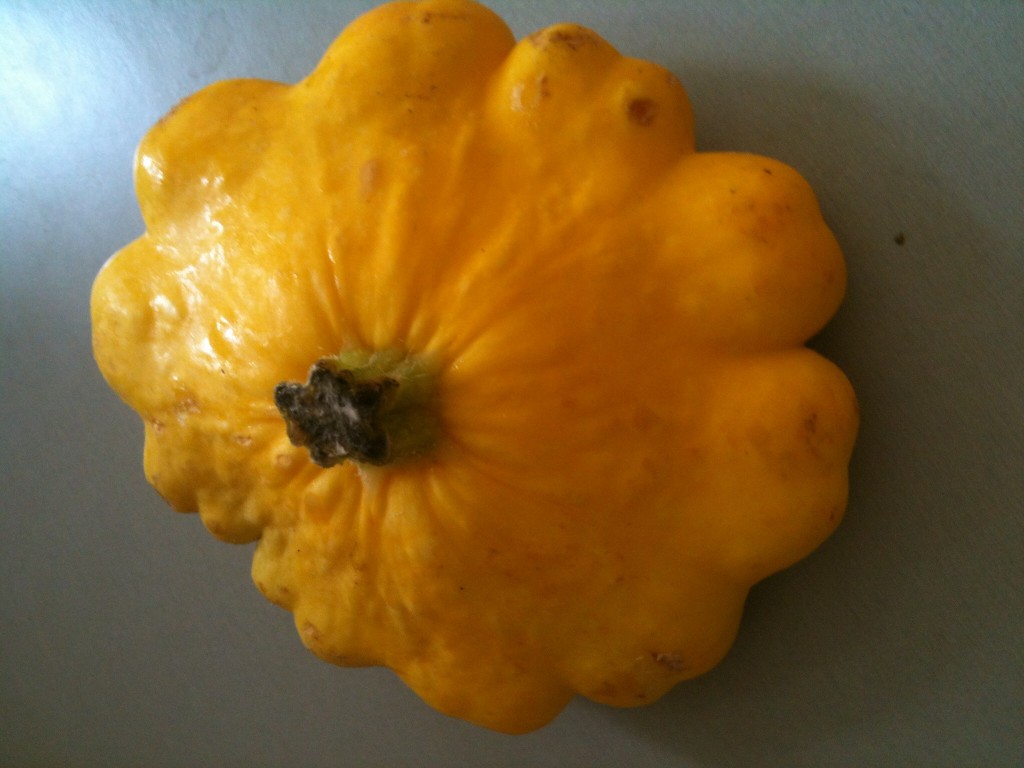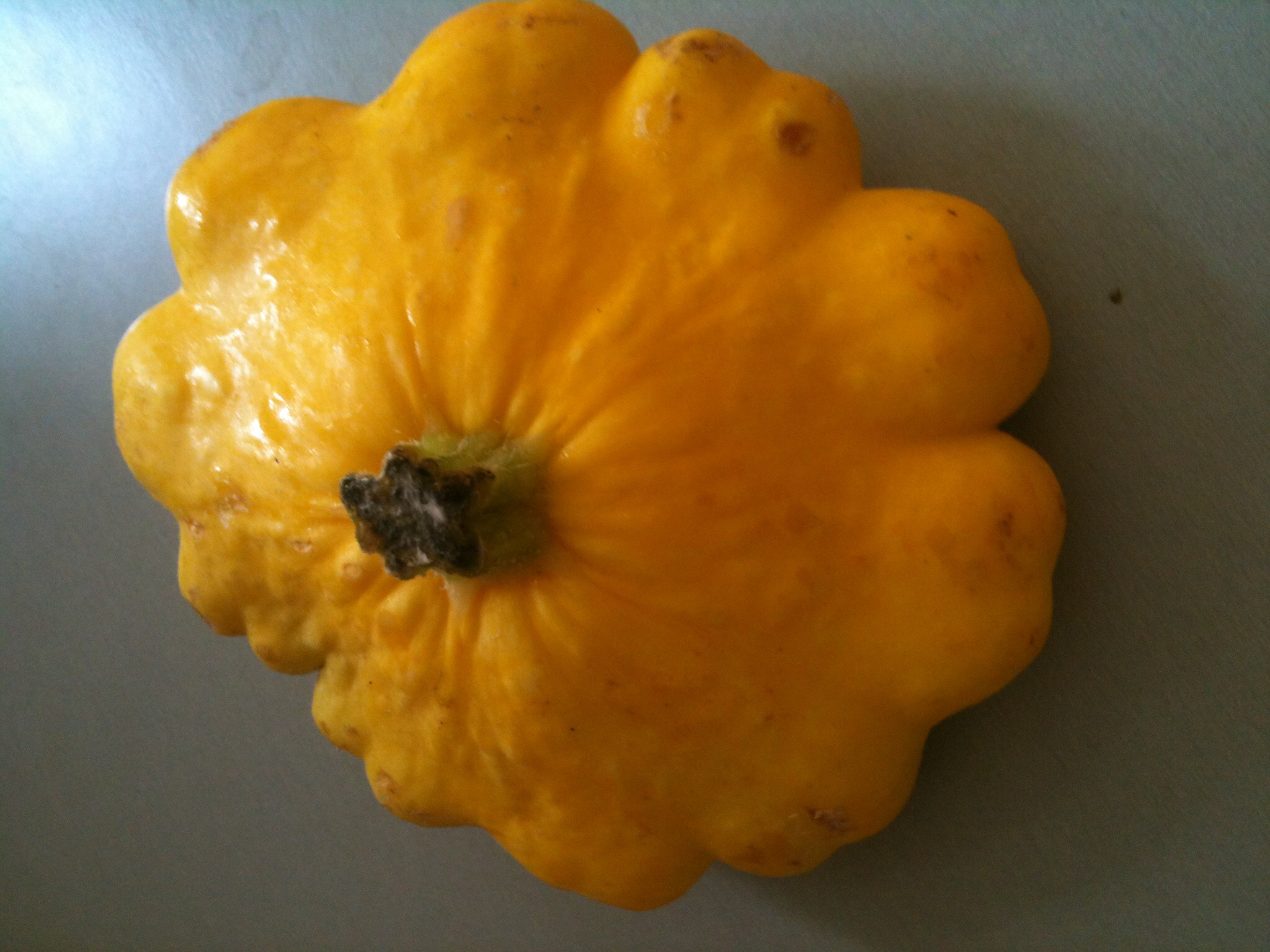 It actually comes in yellow, green and white varieties.
Squashes are great versatile vegetables and perfect for vegetarian dishes as they have a wonderful comforting, rich, slightly sweet flavour. This is a nice variety as you don't need to peel it. They can be roasted whole in the oven for 30-45 minutes, sliced into rounds, seared in a hot pan and cooked on a baking sheet for 5 minutes, or cut into chunks to added to a stew. They can even be sliced thin and eaten raw in a salad!
You'll have to wait until the summer to find some of these to enjoy but give them a go and try something new
References:
1. http://eatseasonably.co.uk/what-to-eat-now/calendar/  
2. https://www.vegsoc.org/sslpage.aspx?pid=525
3. http://www.lfm.org.uk/what-can-i-buy/in-season/  
4. http://www.whats-in-season.com/